The Périgord Noir
The Périgord Noir is rich in natural beauty and offers a diverse range of attractions and activities for visitors: from canoeing down the River Dordogne, to medieval castles, chateaux, pretty villages and even the chance to follow in the footsteps of our prehistoric ancestors. With such an abundance of places to visit and things to do, there really is something for everyone here and many are only a short drive from Sarlat.
The region has more than its fair share of picturesque towns and villages, with 10 of Aquitaine's 15 "Plus Beaux Villages de France" found in the Périgord: Beynac, Castelnaud-la-Chapelle, La Roque-Gageac and Domme are all under 20 minutes away with St-Amand-de-Coly, St-Léon-sur-Vézère, Limeuil and Belvès less than 40 minutes and Monpazier less than an hour.
Canoeing on the River Dordogne - the Dordogne is a slow flowing river with plenty of river beaches where you can stop for a little while, so why not take your time and bring a picnic? There are numerous canoe operators along the river offering canoe hire and when you've finished your canoe trip they'll drop you back to your original pick up point. It's a truly blissful way to wile away a few hours.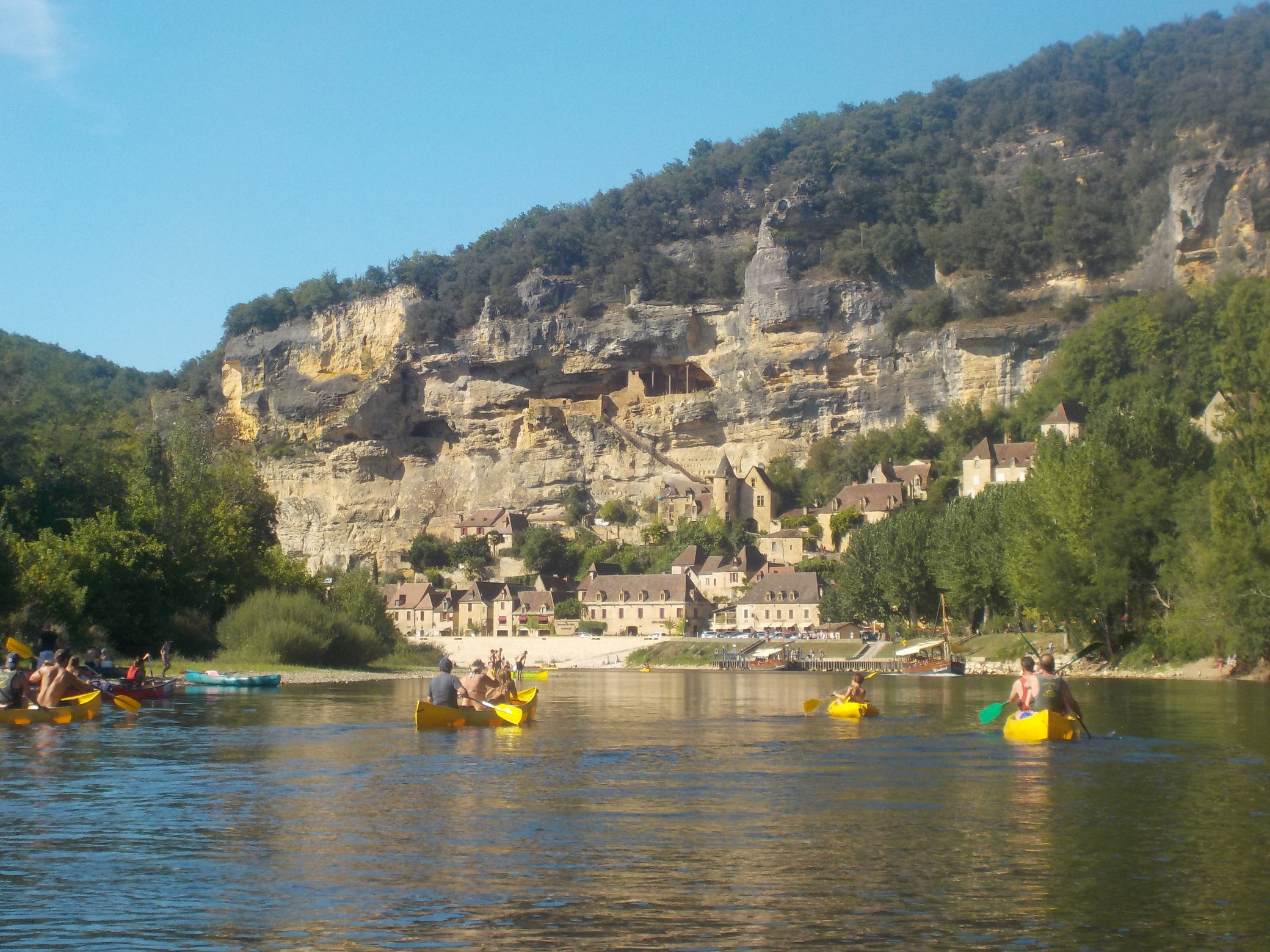 Known as "the land of 1001 castles" the Périgord has more than its fair share of Castles and Chateaux. A few of the popular ones are listed below and are well worth a visit:
- Chateau de Castelnaud
 - Chateau de Beynac
 - Chateau de Commarque
 - Chateaux des Milandes
 - Chateau de Puymartin
At Limeuil, the River Vézère meets the River Dordogne and as you follow the Vézère northwards it is here, in the UNESCO listed Vezere Valley, where you will find an enormous wealth of prehistoric dwellings and cave paintings: 
 - Lascaux II and Lascaux IV (opened in 2016)
 - Font de Gaume
 - Grotte de Rouffignac
 - Bara Bahau
 - La Maison Forte de Reignac
 - Roque Saint Christoph
There's also spectacular chasms and caves at:
 - Gouffre de Padirac (in Lot)
Plus recreation and activity parks and other places of interest:
 - Les Cabanes du Breuil
 - Le Thot
 - Le Bournat
 - Pre-histo Park
 - Monkey Forrest
 - Les Jardins de Marqueyssac
Click on any photo on the left to view them in more detail or see the slideshow on our Photos page.